Innovation

We help to build customer-centric digital solutions
We help to build customer-centric digital solutions
Research & Analysis
Understand your business and customers to design services that matter.
Design and development
We help to build websites and apps that people love.
Marketing
Right messages at the right place, at the right time.
Who we are?
Our agency brings together people in business, technology, and creativity.
In complex times, simplicity matters. We believe that good experiences lead to better lives.
What our clients say
"Rethink helped us swiftly bridge the gap between existing organization and client-centricity. We have strengthened our position as easy-to-use digital banking products and services in the Czech market."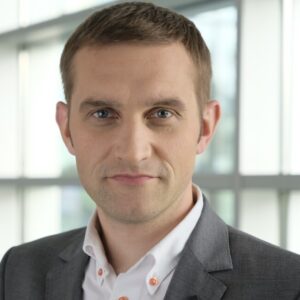 Margus Simson
Chief Digital Officer and Member of the Board, Komerční Banka (Société Générale)
"Rethink is a valuable partner for designing innovative digital solutions for public sector services. They understand global service design trends, public sector needs, and requirements for end-user preferences.
Sandra Särav
Deputy Secretary General, Republic of Estonia Ministry of Economic Affairs and Communications
Collaborating with Rethink helped us improve our ability to better understand our customer and strategise a value proposition that could genuinely meet their needs.
Tracey Foulkes
Co-CEO and Founder, WNDYR
Local impact. International reach.